About Dublin Plumbing & Drain
Dublin Plumbing & Drain is an Ohio-based plumbing company that serves the greater Dublin area. We are a family-owned company with over 40 years of experience in the home services business. Our dedication to customer service has made us an industry leader, and our certified technicians are experts in all types of plumbing projects, from drain cleaning to sewer line installation and repair.
Our plumbers are experienced and trained in the latest technologies. This allows us to offer modern services, including 24-hour emergency plumbing, sewer repair and replacement, drain cleaning, faucet installation or repair. Our technicians can help you with any problem you have with your plumbing or drains at any time of day or night—even on holidays!
For all these reasons, you can feel confident that Dublin Plumbing & Drain will offer the best service possible for any of your plumbing needs. If you're looking to hire a plumber in Dublin, OH (or anywhere else in Central Ohio), give us a call today for a free estimate. We look forward to hearing from you!

We're friendly and professional
We'll treat you with respect, and we'll always be on time.

We're knowledgeable and experienced
Our plumbers have years of experience in the plumbing industry, so they can tackle any issue that comes up!

We're honest and reliable
We make sure everything is completed properly before leaving your home or business premises at the end of each day (or night).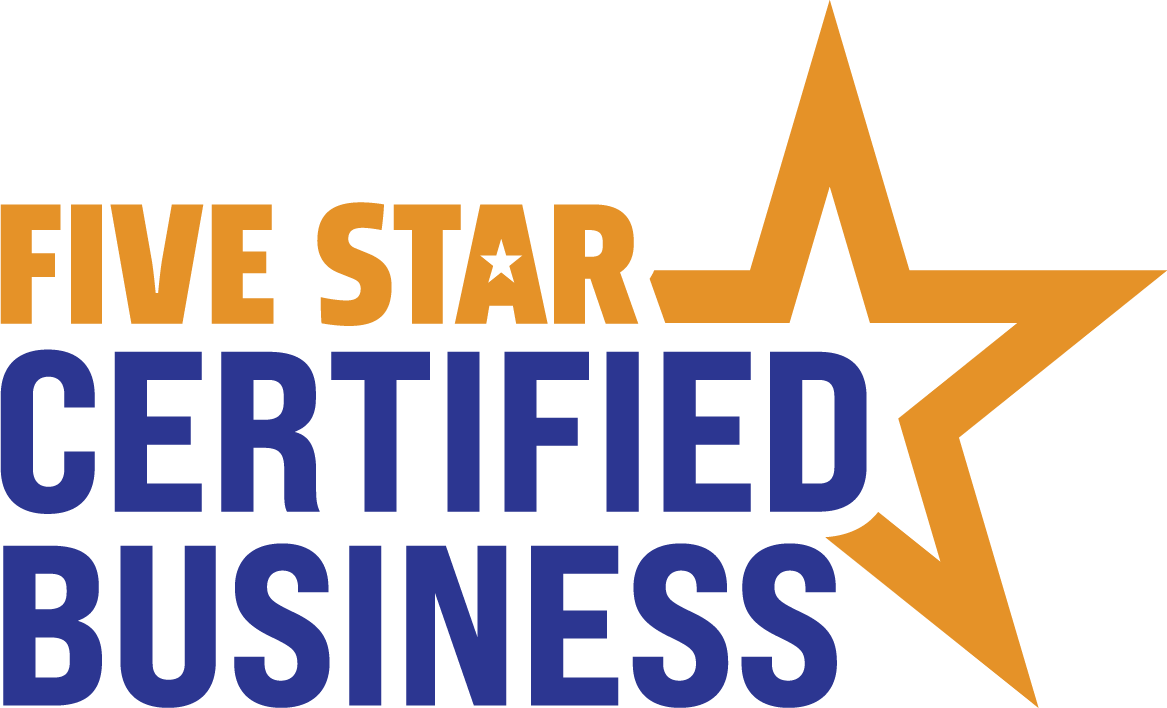 Proud Member of Five Star Home Services
Check Out Our Customer Reviews
Dublin Plumbing & Drain is a local company with over 10 years of experience in the plumbing industry. Our services are available to everyone in Dublin and surrounding areas.
We've built our reputation on customer service excellence, which means you can trust our plumbers will always be polite, respectful, and reliable. You can also rest assured that when we do work for you, we will complete the job on time and within your budget.
We are a Family-Owned Company
Our family-owned business operates with the same values as your own. We know how important it is to provide a safe and comfortable environment for your family, so we work tirelessly to ensure that your home's plumbing is running smoothly. We proudly serve Dublin, Ohio and surrounding areas. If you need plumbing services, don't hesitate to contact us today!
We Started in the 1970s as an HVAC Company
In the 1970s, we started as an HVAC Company. We were one of the first in the area to offer 24/7 service. In fact, we are still one of the only companies that offers 24/7 service today.
We Have Been in the Plumbing Business for over 10 years
We have been in the plumbing business for over 10 years. Our staff of plumbers have experience in all aspects of plumbing and drain cleaning. We have been working with a wide range of customers for many years, from commercial properties to residential homes.
We Offer a Customer Satisfaction Guarantee (we do whatever it takes to make you happy)
We offer a customer satisfaction guarantee, which means we do whatever it takes to make you happy. We don't just say that—we really mean it! Our customers are our top priority, and we will do whatever it takes to make you happy. We have a team of trained professionals ready to serve your needs with care and attention.
We Provide a Best Price Guarantee
We are confident that we can save you money on your plumbing repairs, so we offer a Best Price Guarantee! We will not only beat any competitor's price but also offer you free estimates and travel time. In addition to this, there are no call-out fees or other hidden costs to worry about.
We Hold Customer-Focused Hours – Our office is open 24/7, 365 days a year
Our office is open 24/7, 365 days a year. If you need to contact us and we're not available, our friendly customer service team will be there to answer your questions. We have an emergency line that's always open and can reach us even if we're not in the office.
We Employ Certified and Trustworthy Technicians
To ensure that your job is completed safely and efficiently, our technicians are licensed, insured, and certified by the state of Ohio. Our plumbers are trained in all aspects of plumbing and drain cleaning.
We Use Only the Highest-Quality Equipment
When you call us for service, you can rest assured that our technicians are using only the highest-quality equipment to get the job done right. We're committed to our customers, who can be confident that we'll provide them with fast and friendly service at an affordable cost. In addition, we are committed to the environment by using products that are environmentally safe and friendly.
We also believe in treating all individuals with respect and courtesy—from employees who come into contact with customers each day, to their families and friends who may be visiting them on-site during breaks or after hours; from community members that live close by us as we do business here in Dublin; all the way down to those living thousands of miles away from our headquarters.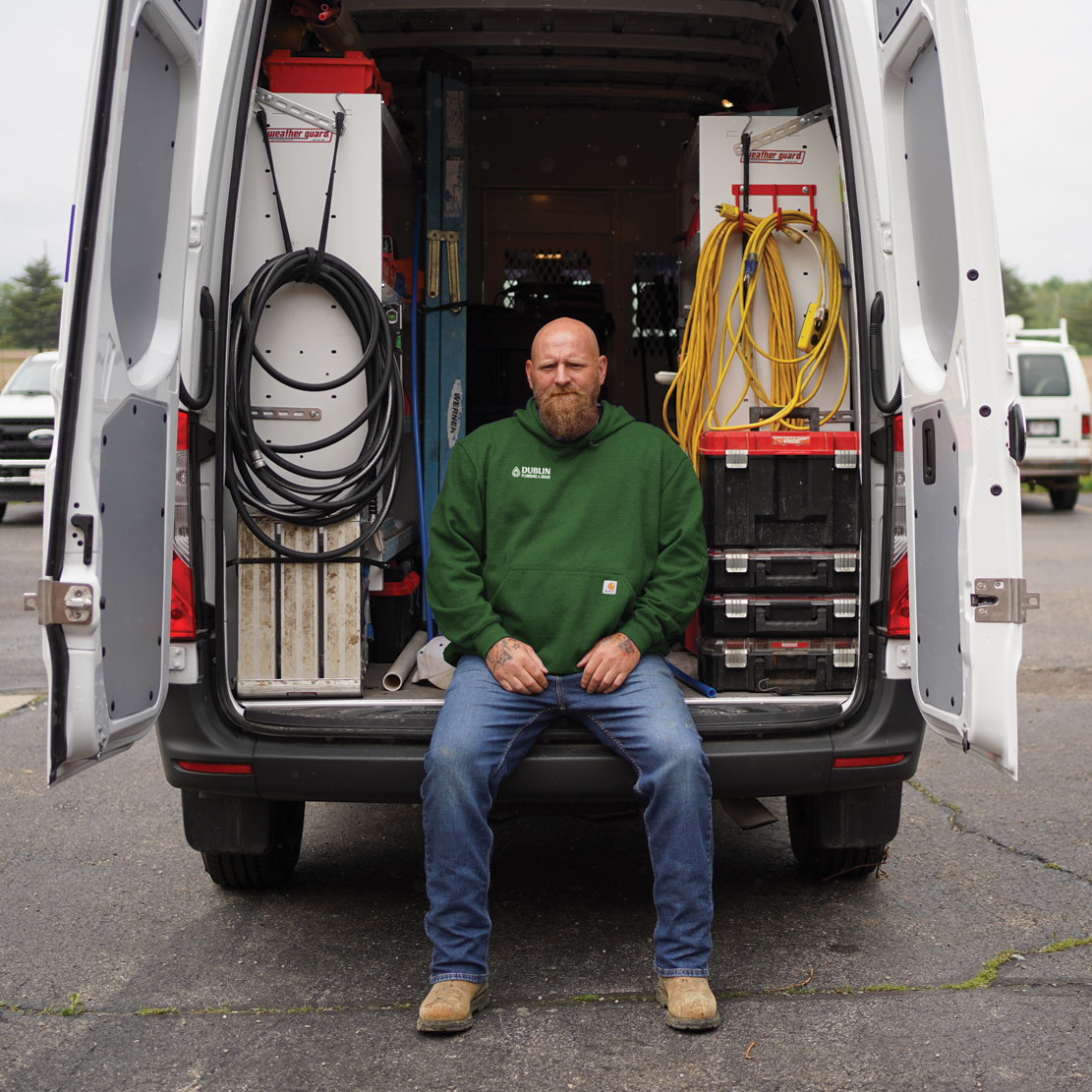 Frequently Asked General Plumbing  Questions
At Dublin Plumbing & Drain, we believe in finding long-term plumbing solutions for commercial and residential plumbing systems at the most competitive prices in Central Ohio. If you have any questions about your plumbing, please give us a call at (614) 547-9979
What counts as a plumbing emergency?
If you have a plumbing problem, it's important to get it fixed right away. A plumbing emergency is any issue that cannot wait until the next business day, such as:
Sewer back-up

Water main break
Clogged drain or sewer line
What should I do when my toilet keeps running?
If your toilet keeps running, the first thing to check is the flapper. If it's not in place or if it's damaged, this is a common cause of flooding. Check that the chain connecting the flapper to the flush handle is securely attached and that there are no kinks in it.
Next, check the water level in both your tank and bowl. If one or both are low, then you may have a leak somewhere in your system that needs repairing.
After checking all these areas for leaks, look at where your pipes lead from under your bathroom sink—this includes any overflow tubes as well as pipes leading directly into walls or basements below ground level (these can be easy-to-miss). Leaks here may also be causing issues with water pressure throughout your home's plumbing system.
Does homeowners insurance cover plumbing services?
YES! If you are a homeowner and have an emergency plumbing situation, your homeowners insurance will cover the costs. If it is not an emergency or if the problem can be deferred until later, we suggest that you call a professional plumber as soon as possible rather than wait until the problem becomes more serious and costly to repair.
24/7 Emergency Plumbing Service in Dublin
If you're in need of a 24/7 emergency plumbing service in Dublin, Ohio, look no further than the skilled plumbers of Dublin Plumbing & Drain. Our team is available to take your call at all hours—day or night—to help you with any plumbing issues that may arise. Whether it's a broken water heater or a backed-up sewer line, we'll be on the job right away to get things back up and running again ASAP.
We offer a wide range of services—from drain cleaning to leak detection, pipe repair and replacement—so no matter what type of plumbing issue needs attention, you can count on us for help. We even do inspections before large events like weddings or conferences so that you know everything will run smoothly when it comes time for guests to arrive!
At Dublin Plumbing & Drain, we treat our customers like family because building relationships with long-time clients is something we value highly here at our company. That's why we offer free estimates for all jobs as well as excellent customer service before, during, and after each job is completed by our staff members (you'll never see an unskilled worker behind one).